Thursday, July 31, 2014
My latest blog post for Al-Akhbar English: "Characteristics of Israeli propaganda in the
West
".
Posted by

As'ad AbuKhalil
at 7:36 AM

Wednesday, July 30, 2014
Posted by

As'ad AbuKhalil
at 6:19 PM

Tuesday, July 29, 2014
"he army says that it launched
3,800 attacks
in the Strip during the three weeks of fighting, with some of the targets hit twice. The defense establishment says, however, that there are enough additional targets in Gaza to continue the offensive for another several days...To date 179 Gazans have been taken prisoner and questioned by Unit 504 or by the Shin Bet Security Service. A substantial number of the prisoners turned out to be
noncombatants
". Notice that Israeli terrorist propaganda does not count the number of tons of missiles or rockets or bombs but only "attacks" to make the number seem less.
Posted by

As'ad AbuKhalil
at 8:45 PM

"Israeli settler children ordering a Palestinian child to walk on the narrow footpath reserved for Palestinians. They only have the wide street for themselves." (thanks Haifaa)
Posted by

As'ad AbuKhalil
at 8:40 PM

This should be one evidence, among many, of the perpetration of war crimes by the terrorist Israeli army. Human rights organizations (those who are not obsessed with not offending "pro-Israel donors", like HRW) should study the phrasing and determine the international legal responsibility. This flyer was dropped over Gaza today. Aside from Arabic mistakes contained in the flyer, it says toward the end: "Obedience to the instructions of the IDF [sic] will prevent harming you--the civilian population." It is signed by the "command of the IDF [sic]".
Posted by

As'ad AbuKhalil
at 6:42 PM

82% support "shelling
Israel
."
Posted by

As'ad AbuKhalil
at 6:33 PM

And who can best explain comedy than funny man himself: ""Not everything can be reduced to a joke," Foxman told The Hollywood Reporter. "I know comedians would sell their mother for a joke, but Jon crossed
a line
.""
Posted by

As'ad AbuKhalil
at 6:27 PM

Given the record of the Times in
distorting
the
words
of Khalid Mish`al, I predict that the New York Times will tomorrow translate the words of Qassam commander, Muhammad Dayf, in the following manner. He said that "we opted to target the soldiers while the enemy chose to target our women and children". In the Times it will read: we opted to target women and children, while they opted to target our fighters.
Posted by

As'ad AbuKhalil
at 4:28 PM

Posted by

As'ad AbuKhalil
at 1:18 PM

Obama has denied that he is in any way opposed to Israeli murder of Palestinian women and children. He also denied that he ordered Netanyahu to stop the slaughter of women and children.
Posted by

As'ad AbuKhalil
at 1:18 PM

You read this headline (written for the enjoyment of ill-informed Western reporters) and you ask yourself? Who is this guy, again? A top official that we have never ever heard of? "Hizbullah Top Official, Three Fighters Die in Qalamoun
Clashes
". And then you read his name: "They identified the slain party official as Ibrahim al-Hajj, a.k.a. Abou Mohammed Salman". Top official? But wait: there are sources here: "These deaths were confirmed by websites close to Syria's opposition and others to Hizbullah." By Hizbullah they mean "sources close to Hizbullah". Good night.
Posted by

As'ad AbuKhalil
at 1:16 PM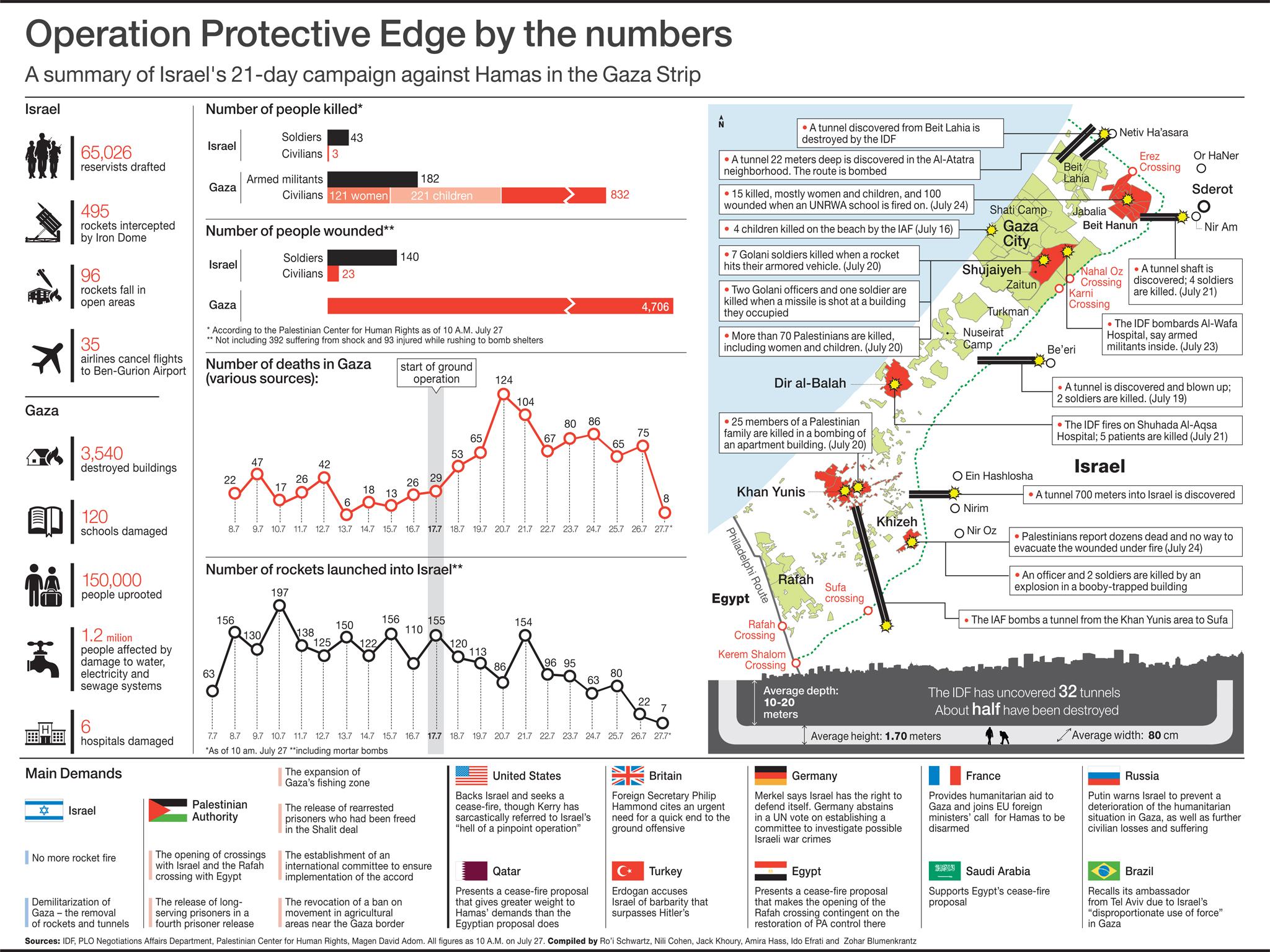 Posted by

As'ad AbuKhalil
at 1:12 PM

ICC has just announced that it can't act against the Israeli war criminal because he belongs to the "wrong" race and religion.
Posted by

As'ad AbuKhalil
at 1:07 PM

" the Foreign Press Association in Israel condemned on Wednesday what it called "deliberate official and unofficial incitement against journalists" who are reporting on the fighting in Gaza. That includes "forcible attempts to prevent journalists and TV crews from carrying out their news assignments," the association said." So the intro is damaging to Israel. Here is some balance: It tells that that the fact a reporter was beaten live and cursed on the air is due to the fact that the city was a target of Hamas missiles: "Firas Khatib, who was shoved during a live report from the city of Ashkelon,
a frequent target of rockets fired from Gaza
." ALL OF GAZA is a target of Israel's bombs, does that justify in your mind if Palestinians were to attack foreign journalists there? The paper then admits: "The treatment of foreign correspondents in Gaza has been generally more positive" but find one tweet to contradict this: "Jonathan Miller of Britain's Channel 4 News reported that some residents of the destroyed Gaza City neighborhood of Shejaiya treated his crew with
hostility
."
Posted by

As'ad AbuKhalil
at 1:04 PM

In response to Hamas video of an infiltration into an Israeli military base, Israeli TV will air momentarily a video of Israeli soldiers infiltrating a base of women and children.
Posted by

As'ad AbuKhalil
at 12:43 PM

"Often, the most vivid illustration of the criminality of this attack comes not from data but from isolated stories. Yesterday, for instance, "in Khan Younis, five members of the Najjar family, which lost 21 people in a previous strike, were killed." Meanwhile, "in the Al Bureij refugee camp in central Gaza, an airstrike from an F-16 killed the mayor, Anis Abu Shamala, and four others in his home, some of whom had taken refuge there from intense artillery shelling nearby."
At the same time, the Israeli government's messaging machine quickly switched from hyping rocket attacks, which were causing relatively little damage, to featuring what it began calling "terror tunnels". The U.S. media dutifully followed suit, with CNN anchor (and former AIPAC employee) Wolf Blitzer touring a "terror tunnel" led around by the IDF and his flashlight, while the New York Times' Jodi Rudoren did the same in an article headlined "Tunnels Lead Right to the Heart of Israeli Fear," quoting "Israeli military officials", "an Israeli military spokesman", and "Israeli
experts
"."
Posted by

As'ad AbuKhalil
at 12:29 PM

My friend Maysa wrote this on Facebook (I cite with her permission): "I wonder...if the people of Gaza had the luxury of keeping 1-2 dogs per household, would Americans be more inclined to denounce the bombing of their neighborhoods? Or would they mumble about the use of Doggy Shields by Hamas? How would democrats weigh in vs republicans? I can't come to a conclusion..."
Posted by

As'ad AbuKhalil
at 12:26 PM